About Us
Company Profile
Web Ranking SEO is ranked one of the best SEO companies in the nation by TopSEOs (the independent authority on search engine marketers) as the result of a meticulous evaluation process which identifies the best service providers in the industry and compares them.
Web Ranking SEO is a reputed Search Engine Optimization (SEO) and SEM (Search Engine Marketing) company based in Orlando - Central Florida. Our company's mission is to help small businesses in North America achieve success and grow online by utilizing professional SEO services. With a dedicated team of marketing managers constantly monitoring the field to track recent developments and innovative SEO methods, you can be sure your website will experience maximum results within your marketing budget.
Our marketing strategies are designed to get more targeted traffic to your website that leads to an increase in your sales online. We provide both local and nationwide SEO services so that your website can experience both GEO and global customers.
With the Internet becoming an important medium of business for most companies around the world, the necessity to reach out to the online audience and develop a sound online presence has become necessary. At the same time, with an increase in market competition, the need to develop effective SEO strategies for higher search engine rankings have also been felt. We provide smart solutions to all these at affordable prices.
Our SEM strategies and marketing campaigns have been developed keeping in mind the requirements of our customers. We deliver timely services, thus, helping clients to promote their websites in order to maximize their results.
For more information about our services contact us today to learn more about our SEO strategies and online marketing campaigns. You can also place a request for website analysis and free proposal.

Services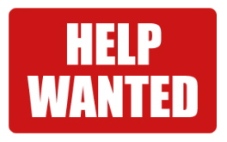 Seeking professional search engine marketing experts and SEO market leaders to partner with - contact us.